Volkswagen Oil Change in Lakeland, FL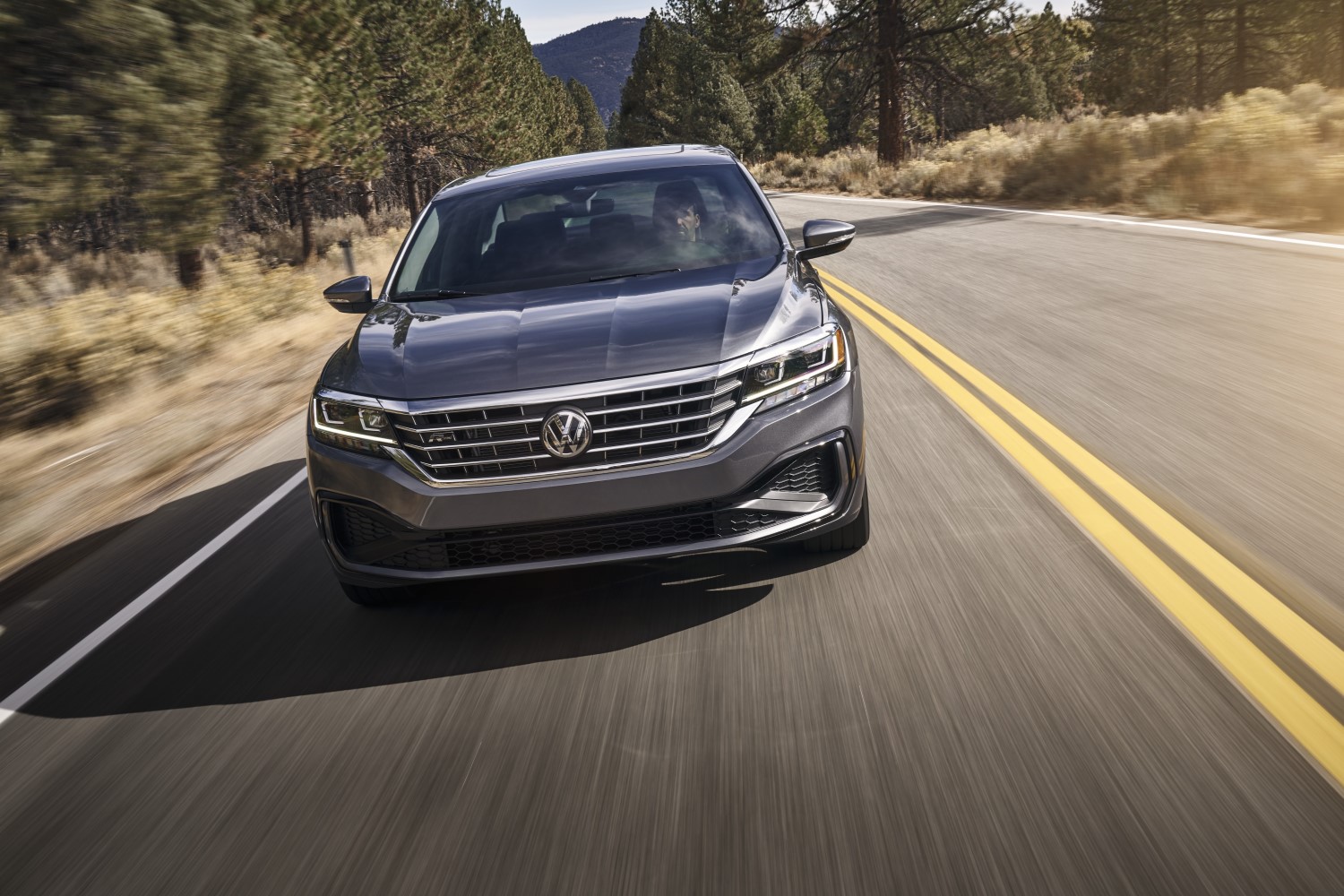 Why Service Your Volkswagen at Our Dealership?
At Lakeland Volkswagen, our state-of-the-art service center delivers high-quality, competitively priced Volkswagen oil change services in Lakeland, Florida. Why is it important to keep up with regular oil and filter changes? The oil in your Volkswagen vehicle handles a lot, including heat dissipation and lubrication for your engine. Over time, as engine oil starts to break down and thicken, it becomes less efficient at moving heat away from the engine and keeping components operating smoothly. When this occurs, not only does your engine start to bog down, but gas mileage also decreases, and other areas of your vehicle can begin to experience adverse and even irreversible effects. With fresh motor and oil filter change every 7-10K miles, depending on driving conditions, you will help keep your favorite Volkswagen vehicle happy, healthy, and performing as it should. Schedule your Volkswagen oil change through our site, or visit our service center in Lakeland, FL, in person.
Our Lakeland, FL Volkswagen Service & Repair
Whether you schedule routine Volkswagen maintenance or repairs ahead of time with our Volkswagen service center, or you swing by our Service Xpress lane for a quick Volkswagen oil change service, you'll encounter friendly, experienced professionals at Lakeland Volkswagen. Since we always use genuine Volkswagen parts from our parts department, including genuine oil filters for all our oil change services, you can feel confident about our work under the hood of your car. Schedule your next Volkswagen oil change at our service center in Lakeland, FL!
Call now!
Service:

(863) 588-3724
How to Schedule Your Volkswagen Service with Lakeland Volkswagen
Besides offering premium Volkswagen oil change services, our service center also boasts a full menu of Volkswagen maintenance services and Volkswagen repairs. For everything from tire inspections and tire repairs, to battery replacements, windshield wiper replacements, and more involved Volkswagen repairs, the Volkswagen mechanics at Lakeland Volkswagen have you covered. Want to learn more about our outstanding Volkswagen oil change services in Lakeland, FL? Get in contact with our service center or schedule your next Volkswagen service appointment through our site.
Schedule Service
Volkswagen Service:

(863) 588-3724

Volkswagen Parts:

(863) 617-7242