TDI Page
When it comes to car shopping, confidence is a powerful commodity. And through the Volkswagen Certified Pre-Owned program, we aim to instill that confidence from first sight to test-drive to time of purchase and beyond. So you can move forward in a vehicle you can't wait to show off. When quality and value come together like this, you get something truly outstanding.
Rigorously tested and meticulously inspected, these vehicles offer what non-VW dealers cannot match. Or certify. Because with our superior brand knowledge comes the expertise you need to go with confidence.
Model-Specific Limited Warranty Coverage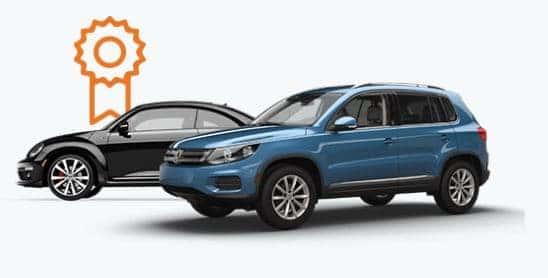 You've got a lot of road to travel, and we want to help keep you feeling confident from one mile to the next. This is why every Certified Pre-Owned Volkswagen is covered by a Model-Specific Limited Warranty. The warranty period begins when the New Vehicle Limited Warranty expires or on the sale date of the CPO VW vehicle, whichever occurs later.
Volkswagen TDI Engine Technology
Right now one of the biggest points of focus for car companies is finding ways to keep engines both compact and powerful. A smaller engine is lighter and can provide a better fuel economy, but it can't generate the same amount of power. At least, that was the case until recently when turbocharged engines became popular. With a turbocharger, engines can pull in more air which creates a much more efficient engine that can still generate some serious power.

Volkswagen took this idea and created their turbocharged direct injection, TDI, engine that creates more power and fewer emissions. The direct injection method pumps fuel right into the combustion chamber which boosts the efficiency of the engine. View in stock TDI Models here !